Outreach and Engagement Practitioners Network - Virtual Meeting
OEPN Meeting Focus: "Reaffirming our Work as Boundary Spanners"
Monday, October 19
1:00–3:00 p.m. (ET)
Cost: Free
Registration is now closed.
The Outreach and Engagement Practitioners Network (OEPN) invites engagement professionals to participate in our 2020 Virtual Meeting — Reaffirming our Work as Boundary Spanners.
The role of the engaged institution is as important as ever in 2020, relative to the increased need for community assistance during the pandemic and with the national focus on racial tensions and gun violence.
As boundary spanners, engaged institutions play a critical role by facilitating relationships and sharing resources with and between communities and other universities. This virtual meeting examines ways that boundary spanners can leverage existing partnerships, create new relationships, and lead outreach efforts in 2020 and beyond.
The 2020 OEPN Virtual Meeting offers engagement professionals the opportunity to:
hear about new ideas and skills of particular relevance to the current national climate
be introduced to the latest work and research in the field
learn about outreach and engagement through and beyond the pandemic
discuss ways to maintain partnerships and advance efforts to improve the quality of life for members of our communities
explore trends and topics impacting engagement professionals
network with other engagement professionals
Agenda
Interactive breakout and networking sessions include:
Adapting Strategies for K–12 Educational Outreach
Catalina Ormsby, University of Michigan
Addressing the Inequality of Broadband Access for Rural Pennsylvania Schools: A Cross-Sector Partnership between PBS, Penn State, and K–12 Schools during the COVID-19 Pandemic
Amanda Smith, The Pennsylvania State University
Community Engagement as Narrative Inquiry
Katherine L. Davis and C. Aiden Downey, The Overton Institute
Establishing the Community Resources Network: Responding to the Crisis of Covid-19 as a Community
Shannon Shelley-Tremblay, University of South Alabama
Erik Goldschmidt, Spring Hill College
Operationalizing Anti-Racism through Community Engagement - A Review of Institutional Responses to Anti-Racism & Recommendations for Moving from Commitments to Action
Kristin Medlin and Lauren Wendling, Collaboratory
Planning Together for Resilience and Recovery
Jeewasmi Thapa, Texas A&M University
Responding to a Public Health Crisis and Racism Pandemic: Promoting Access to Mental Health Services, Engagement, and Wellness
Erik Messinger, North Carolina State University
Malaika Edwards, North Carolina State University
Brittany Wake, North Carolina State University
Solving Wicked Problems: Reconsidering the Role of the Humanities
Emily Anderson, Oregon State University
Speaking Grief: Leveraging the Power of Public Media to Create Societal Change
Lindsey Whissel Fenton, The Pennsylvania State University
From Relationships and Research to Resilience: One Year of the Alabama Community Capacity Network
George Daniels, The University of Alabama
Keynote Speaker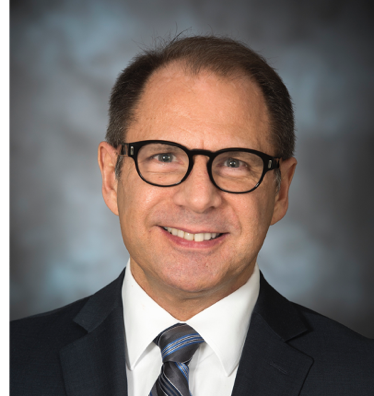 Dr. Andrew Furco, Associate Vice President for Public Engagement at the University of Minnesota, will give the opening keynote address titled, Wait to Be Invited in Before Stepping Up.
The recent uprisings following the killing of George Floyd have resulted in calls for action among higher education institutions. Like other universities, his institution — the University of Minnesota, which is situated at ground zero where the uprisings and protests started and took place — immediately sought to step into action, to do something, to get involved, and to make a difference.
However, community partners immediately pushed back, telling them to "cool (their) jets" and give the community time to heal. Community partners also advised the institution to first take a look at their own practices regarding racial inequities, among other things, and to "wait to be invited in before stepping up."
Dr. Furco will offer his perspective on how higher education can better assess internal practices before engaging, in order to better serve the public good, address community needs, and solve society's problems. He will highlight the importance of shifting our mindset from problematizing communities and society to problematizing the practices within our own institutions. He will also address ways to think about the community engagement and engaged scholarship agenda as a higher education transformation agenda, rather than a community improvement agenda.
---
This networking and learning opportunity is organized by members of the Outreach and Engagement Practitioners Network (OEPN). OEPN is a community of practice for university staff, faculty, and community partners who manage programs and initiatives that span the boundaries between higher education and communities. OEPN is sponsored by the Engagement Scholarship Consortium (ESC) and is committed to advancing community engagement efforts that increase well-being, equity, and much more. We invite you to follow us on Facebook.
For more information, please contact the planning co-chairs: