Engagement Academy for University Leaders – Virtual Seminar
The virtual seminar will include three live interactive sessions. All sessions will be held from 3:00 to 4:30 p.m. (ET):
Tuesday, October 6
Tuesday, October 20
Tuesday, November 3
Additionally, there will be online asynchronous learning: readings, online resources, and guest presenter videos.
Cost: $150 per person
Registration is now closed.
Engagement Academy Focus: "Leading from the Middle in Turbulent Times"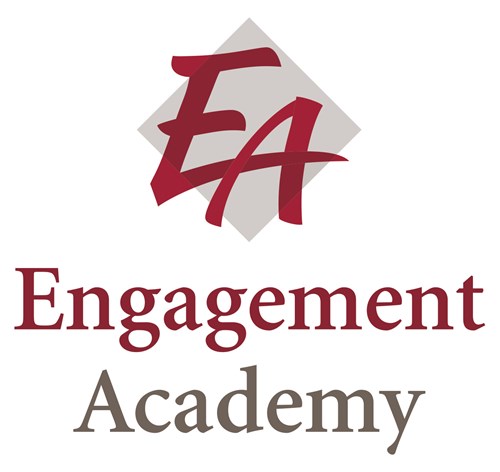 The world is in the midst of perilous times given the global pandemic, social unrest, economic downturns, and growing political polarization. In this turbulent context, successful engagement leaders have an increasingly difficult task as they "lead from the middle" of their institutions and across diverse constituencies. They must act as skillful diplomats, educators, and cultural brokers to advance engagement as a strategy to achieve disparate institutional and community goals. During this three-week virtual seminar, participants will review case studies, analytical tools, and readings and engage in group discussion to explore strategies for leading engagement during these challenging times.
Instructors/Facilitators:
Lorilee R. Sandmann
Professor Emerita, Department of Lifelong Education, Administration, and Policy, University of Georgia
For over 45 years, Professor Sandmann held administrative, faculty, and outreach positions at University of Minnesota, Michigan State University, Cleveland State University, and The University of Georgia as well as the editorship of the Journal of Higher Education Outreach and Engagement. Dr. Sandmann's research, teaching, writing, advising, and consulting focuses on leadership and organizational change in higher education with special emphasis on the institutionalization of community engagement, as well as faculty roles and rewards related to community-engaged scholarship. She has been inducted into the Academy of Community Engagement Scholarship and the International Adult Continuing Education Hall of Fame; she is the recipient of the Distinguished Researcher Award by the International Association for Research on Service Learning and Community Engagement. She serves as a core reviewer and on the National Advisory Panel for the Carnegie Classification for Community Engagement.
David J. Weerts
Professor and Faculty Director, Office for Public Engagement, University of Minnesota, Twin Cities
Over the past twenty years, Professor Weerts's research has focused on the intersections among university-community engagement, state financing of higher education, and institutional advancement. His research on these topics has appeared in leading journals including The Journal of Higher Education, Research in Higher Education, and Review of Higher Education. He has received awards for this work from the Association for the Study of Higher Education (ASHE), Council for Advancement and Support of Education (CASE), and National Forum on Higher Education for the Public Good. Professor Weerts has held major gift officer positions at the University of Wisconsin Foundation and University of Minnesota Foundation. He holds a PhD in educational administration from the University of Wisconsin-Madison.
Executive-in-Residence: Rena Cotsones
Chief Engagement Officer and Senior Associate Vice President, Division of Outreach, Engagement, and Regional Development, Northern Illinois University
As Chief Engagement Officer for Northern Illinois University (NIU), Dr. Cotsones leads NIU's Division of Outreach, Engagement and Regional Development, advancing the university's public mission and providing leadership, partnership, and support for faculty, staff, and students interested in engaging with the broader region. She oversees the Center for Governmental Studies, the P-20 Center for Engagement, the university's three regional centers and field campus, NIU's centralized conferencing and event management function, and NIU's Public Engagement Networks. Dr. Cotsones is actively engaged in the national dialogue on university engagement and outreach. She is a former Chair of the Executive Committee of the Association of Public and Landgrant Universities (APLU) Council on Engagement and Outreach and is a current member of the Commission on Community and Economic Engagement.