Agenda
Digital Agenda and Conference Information
Detailed conference information is available on the University of Minnesota mobile app for iOS and Android platforms powered by Guidebook. Attendees can plan their day with a personalized schedule, browse keynote and concurrent presenter biographies and maps, and participate via Twitter before, during, and after the conference. To view the digital program for the conference, either visit this website and follow the instructions, or do the following:
Open the App Store or Google Play on your device. For a list of supported devices, please click here.
Search for and download the "University of Minnesota" app.
Open the University of Minnesota app.
Once in the app, search for "Engagement Scholarship Consortium" or scan the QR code below.
Download the digital program for the Engagement Scholarship Consortium meeting.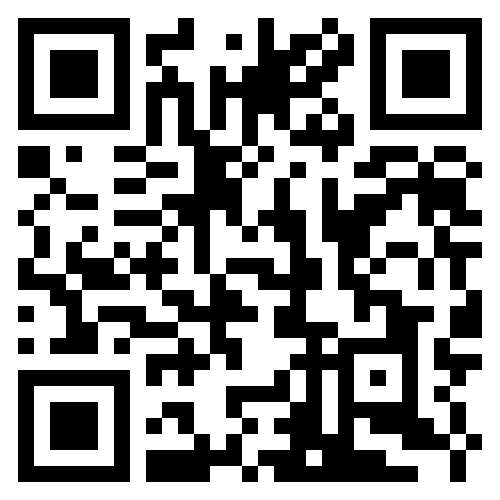 Sunday, September 30
| | |
| --- | --- |
| 2:00 p.m. – 6:00 p.m. | Registration [Pre-Function, 6th Floor Foyer] |
| 3:00 p.m. – 6:30 p.m. | Emerging Engaged Scholars Workshop (EESW) [St. Croix 2] |

Monday, October 1
7:30 a.m. – 6:00 p.m.

Registration [Atrium, 4th Floor]

7:30 a.m. – 8:30 a.m.

Breakfast [Pre-Function, 6th Floor Foyer]

8:00 a.m. – 12:45 p.m.

Outreach and Engagement Professionals Network (OEPN)
Workshop [St. Croix 1]

8:30 a.m. – 1:15 p.m.

ESC Member Representative Business Meeting [Minnesota]

8:30 a.m. – 3:30 p.m.

Emerging Engaged Scholars Workshop (EESW) [Birch/Maple]

8:30 a.m. – 5:15 p.m.

Leadership for Engagement Executive Seminar [St. Croix 2]

8:30 a.m. – 3:30 p.m.

Pre-College Programming Workshop [Crystal Lake]

12:00 p.m. – 1:00 p.m.

Lunch [Pre-Function, 6th Floor]

1:00 p.m. – 3:00 p.m.

Optional Site Visits [Ground Floor, 7th Street Entrance]

4:30 p.m. – 5:30 p.m.

First-time Attendees/Newcomers Orientation [St. Croix 1]

5:00 p.m. – 6:00 p.m.

Academy of Community Engagement Scholarship (ACES) Board of Directors Meeting [Birch/Maple]

5:45 p.m. – 8:00 p.m.

Outreach and Engagement Professional Network (OEPN)
Dinner [Offsite: Hell's Kitchen]
Tuesday, October 2
| | |
| --- | --- |
| 7:30 a.m. – 6:00 p.m. | Registration [Atrium, 4th Floor] |
| 7:30 a.m. – 8:30 a.m. | Breakfast [Atrium, 4th Floor] |
| 8:30 a.m. – 9:45 a.m. | ESC Board Welcome and Opening Keynote Plenary [Grand Portage Ballroom] |
| 10:00 a.m. – 11:00 a.m. | Concurrent Session A |
| 11:15 a.m. – 12:45 p.m. | Lunch and ESC Awards Presentation [Grand Portage Ballroom] |
| 1:00 p.m. – 2:00 p.m. | Concurrent Session B |
| 1:00 p.m. – 2:30 p.m. | ESC Faculty Scholars Panel [St. Croix 1] |
| 2:15 p.m. – 3:15 p.m. | Concurrent Session C |
| 2:15 p.m. – 3:45 p.m. | Community Engagement Journal Editors Panel [Deer Lake] |
| 4:15 p.m. – 5:15 p.m. | Journal of Community Engagement and Scholarship (JCES) Reception [Terrace, 6th Floor] |
| 6:00 p.m. – 10:00 p.m. | ESC Reception at Mill City Museum |
Wednesday, October 3
7:30 a.m. – 12:00 p.m.

Registration [Atrium, 4th Floor]

7:30 a.m. – 8:30 a.m.

Breakfast [Atrium, 4th Floor]

7:45 a.m. – 9:00 a.m.

2019 ESC Conference Planning Committee Meeting [Maple]

9:15 a.m. – 10:15 a.m.

Concurrent Session D

10:30 a.m. – 11:30 a.m.

Concurrent Session E

11:45 a.m. – 1:30 p.m.

Lunch and WK Kellogg Awards Presentation [Grand Portage Ballroom]

1:45 p.m. – 2:45 p.m.

Concurrent Session F

1:45 p.m. – 3:00 p.m.

C. Peter Magrath University/Community Engagement
Award Finalists Presentation and Interviews [St. Croix 1]

3:00 p.m.

C. Peter Magrath University/Community Engagement
Award Judges Meeting [St. Croix 1]

3:00 p.m. – 4:30 p.m.

Closing Plenary [Grand Portage Ballroom]