Preconference Tours
Plan to arrive in Omaha prior to noon on October 10 to take advantage of one of the following preconference tours at no additional fee. Select the tour of your choice while registering for the main conference.
---
University of Nebraska - Omaha Barbara Weitz Community Engagement Center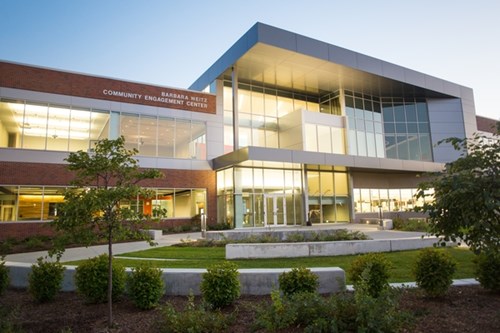 October 10th, 1 P.M. to 3 P.M.
or
October 10th, 4 P.M. to 6 P.M.
The University of Nebraska - Omaha's (UNO) commitment to engagement has a new building fully dedicated to collaboration. The Barbara Weitz Community Engagement Center (Weitz CEC) is a nationally unique space that serves to strengthen UNO's existing outreach efforts and foster future opportunities for partnerships between UNO students, faculty, staff, and nonprofit or governmental organizations.
For 105 years, UNO has been dedicated to engagement and education within the Omaha metropolitan community; this special center adds a new venue from which this tradition can continue.
This two-hour tour includes a walking tour of the Wetiz CEC and the Barbara A. Holland Collection for Service Learning and Community Engagement at the C.C. and Mabel L. Criss Library, plus a driving tour of the UNO campus.
---
University of Nebraska - Omaha Glacier Creek Preserve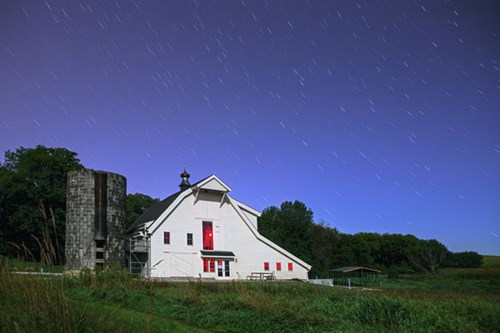 October 10th, 1 P.M. to 4:30 P.M.
The University of Nebraska - Omaha (UNO) Glacier Creek Preserve is a topographically diverse nature preserve dedicated to the study and appreciation of the tallgrass prairie and associated ecosystems of eastern Nebraska. It is maintained by UNO as a regional environmental resource that provides a landscape-level natural area allowing visitors to connect to their natural prairie heritage.
More than 320 acres provides critical habitate for prairie flora and fauna with opportunities for education, research, and appreciation of prairie ecology and management.
The preserve is composed of three tracts: the Allwine Prairie Tract (the original preserve), the Papio Tract, and the Barbi Hayes Overlook. The Barn at Glacier Creek is an on-site Environmental Education and Research Facility that provides a field-connected laboratory for use by classes as they expand on their field investigations.