ESC Partner Programs

The Boundary Spanner's Journey: From Roots to Wings
Dates
Monday, September 19, 2022 | 6:00 - 8:00 p.m.
Tuesday, September 20, 2022 | 8:00 a.m. - 1:00 p.m.
Cost
$125 - Participation fee includes programming and meals (dinner on Monday, September 19th, breakfast and lunch on Tuesday, September 20th).
Join us in Athens, Georgia this fall for the Outreach and Engagement Practitioners Network (OEPN) pre-conference workshop. The workshop will provide the opportunity to connect with other outreach and engagement professionals while exploring our boundary-spanning roles in today's higher education landscape.
The OEPN is a community of practice for university staff, non-tenure-track faculty, and community partners. These outreach and engagement professionals — or "boundary spanners" — develop and sustain relationships between higher education institutions and community partner organizations by facilitating, managing, directing, and administering ongoing projects, programs, services, and research.
Schedule at-a Glance
Pre-Conference Workshop Schedule-at-a-Glance
---
Keynote Speakers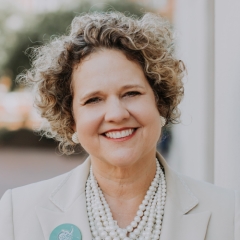 Dr. Susan B. Harden
University of North Carolina Charlotte
Dr. Susan B. Harden is an Associate Professor of Education at UNC - Charlotte and the Director for the Civic Minor in Urban Youth and Communities. Susan is a teacher educator and expert on civic engagement. Susan teaches students to be community change agents and places them in schools and non-profits for internships. She received her Ph.D. in Curriculum and Teaching, with a concentration in Cultural Studies from the University of North Carolina - Greensboro. Susan also served the community as a Mecklenburg County Commissioner for District 5 from 2018-2020. Susan is the first tenured faculty member to hold a significant public office while on faculty at UNC - Charlotte. Susan was awarded the Order of the Hornet in 2021 which is the county's highest award in recognition of her extraordinary contributions specifically to the citizens of Mecklenburg County.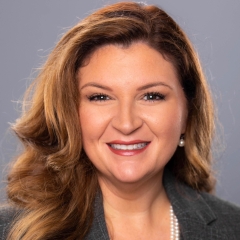 Dr. Jennifer W. Purcell
Kennesaw State University
Dr. Jennifer W. Purcell is an Associate Professor in the School of Government and International Affairs at Kennesaw State University where she teaches courses on public leadership, administration, and policy. She earned a Doctor of Education in Adult Education (2013) and Graduate Certificate in Organization Coaching (2022) in the Department of Learning, Leadership, and Organization Development at the University of Georgia in 2013 after earning a Master of Public Administration from Valdosta State University in 2010. Her undergraduate studies in sociology and business administration were completed at Mercer University in 2006.
Purcell is a leadership scholar whose research explores leadership capacity building in organizational and community contexts. To better understand cross-sector partnerships involving institutions in higher education, Purcell explores the role of boundary-spanning leadership and the organization development that supports collaboration. Her areas of interest and expertise include: Women in Leadership; Organization Development; Leading Change; and Action Research.
---