Engagement Scholarship Consortium International Conference
Mobilizing Change through Engaged Scholarship
October 4-5, 2023
Pre-Conference: October 2-3
Learn more

Pre-Conferences
---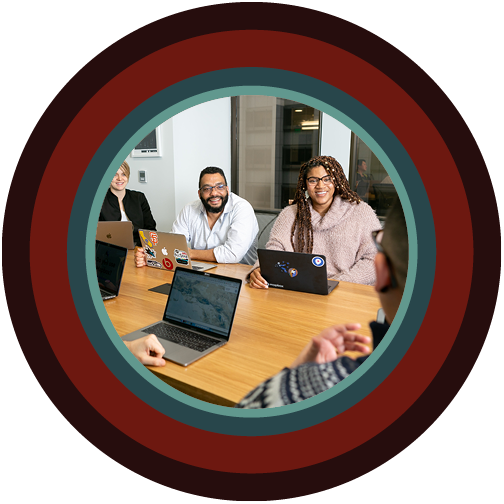 Emerging Engagement Scholars Workshop (EESW)
Schedule:
Monday, October 2, 2023 | Half-Day p.m.
Tuesday, October 3, 2023 | Full-Day
Cost: $100
Extended Application Deadline: April 7, 2023 (now closed)
This intensive professional development program provides advanced doctoral students and early career faculty with background literature, facilitated discussion, mentoring, and presentations designed to increase their knowledge and enhance their practice of community-engaged scholarship. Participation in the Emerging Engagement Scholars Workshop (EESW) is limited, and interested applicants must be nominated to be considered for this workshop.
Learn more at the 2023 EESW webpage
---
Engagement Academy for University Leaders (EA) Workshop
Leading Engagement During Executive Leadership Transitions
Schedule:
Monday, October 2, 2023 | 3:00 p.m. - 8:00 p.m. (dinner included)
Tuesday, October 3, 2023 | 8:30 a.m. - 10:00 a.m.
Cost: $210
Turnover of higher education executives is high and expected to accelerate in the post-pandemic context. An analysis of applications from the most recent Carnegie Community Engagement Classification revealed that nearly 75% of institutions experienced turnover in presidential and/or senior academic officer positions.
Executive transition periods create uncertainty for leaders that seek to sustain and strengthen engagement as an institutional priority. What can leaders do to position engagement as a priority for new executives as they assume their roles? In this pre-conference seminar, participants will engage with testimonies of engagement leaders, readings, and small group discussions that explore ways for engagement to thrive during executive leadership transitions.
Learn more at the 2023 EA webpage
---
Outreach and Engagement Practitioners Network (OEPN) Workshop
Effective Practices for Mobilizing Change Agents
Schedule:
Tuesday, October 3, 2023 | 8:00 a.m. - 4:00 p.m.
Cost: $125
The workshop will provide the opportunity to connect with other outreach and engagement professionals while exploring our boundary-spanning roles in today's higher education landscape.
OEPN is a community of practice for university staff, non-tenure-track faculty, and community partners. These outreach and engagement professionals—or "boundary spanners"—develop and sustain relationships between higher education institutions and community partner organizations by facilitating, managing, directing, and administering ongoing projects, programs, services, and research.
Learn more at the 2023 OEPN webpage
---
Pre-College and Youth Programming Workshop
Schedule:
Tuesday, October 3, 2023 | 8:30 a.m. - 3:30 p.m.
Cost: $125
The Pre-College and Youth Programming Workshop will take place during the Engagement Scholarship Consortium pre-conference sessions. Postsecondary institutions serve a valuable role in communities, not only by educating college students but also by providing a wide range of youth programming and access to universities. This workshop will explore ways in which universities and institutions, through youth programs, have had an impact on pre-college students. This professional development workshop brings the pre-college conversation to a national and international level through continued discussion of new practices in working with pre-college students on college campuses.
Learn more at the 2023 Pre-College webpage
---
UNESCO Knowledge for Change (K4C) Network Open House
Schedule:
Tuesday, October 3, 2023 | 3:00 - 5:00 p.m.
Cost: FREE to attend
Meet the Knowledge for Change Global Consortium!
In this drop-in session, leaders of the Knowledge for Change Consortium (K4C) will engage in a conversation about the consortium's diverse work in different parts of the world. K4C is an initiative of the UNESCO Chair in Community-Based Research and Social Responsibility in Higher Education. This interactive session will use art to help participants engage more deeply about why community-based participatory research is important in realizing community development and how it can enhance university engagement, relevance, and impact. K4C leaders present include Irma Flores, Colombia; Nkatha Mercy, Kenya; David Monk, Uganda; Mahazan Abdul Mutalib, Malaysia; René Oosthuizen, South Africa; and Budd Hall, Canada. All are welcome to come and share their stories.