Engagement Scholarship Consortium International Conference
The Impact of Engaged Scholarship:
People, Purpose, and Passion
Main conference: September 21-22, 2022
Learn more

Call for Proposals
---
DEADLINE: April 7
March 31
The Engagement Scholarship Consortium seeks proposals for its 2022 annual conference: The Impact of Engaged Scholarship: People, Purpose, and Passion
This in-person conference will be held on September 21 and 22, 2022 (Pre-Conference: September 19 and 20, 2022) at the University of Georgia in Athens, Georgia.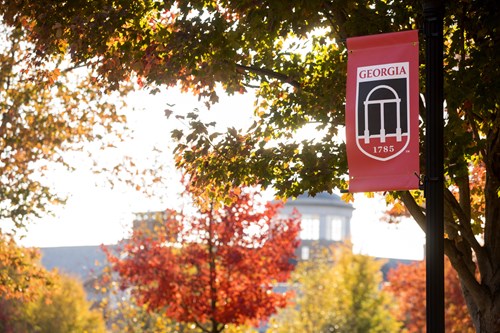 Note: A limited virtual track of presentations will be available for an online audience.
The 2022 ESC Conference will provide a platform for intentional conversations about the many ways that community engagement impacts communities and the academy. The conference will not only highlight the positive impacts of engaged work but also explore ideas around how to define and evaluate the success of this work and the resulting scholarship. Proposals will be considered on any topic clearly connected to the advancement of community engagement.
Presenters are especially encouraged to consider how their submissions reflect the theme of the conference:
Impact on People: How do we intentionally consider who is involved in our partnerships, and the different ways our projects and programs impact all stakeholders? And, how do we do so in ways that engender full participation and equal representation?
Impact on Purpose: How do institutions engage in authentic partnerships with communities in ways that demonstrate the responsibilities of colleges and universities to contribute to the public good?
Impact on Passion: In what ways do we work with communities to co-identify "our most pressing social, civic, economic, and moral problems" (Boyer, 1996) and co-create approaches to addressing those problems and opportunities?
In addition, presenters should identify the appropriate focus area(s) for their proposal:
Evaluation and Assessment for Engagement
Approaches to Building Sustainable Partnerships
Community-Engaged Teaching and Learning
Community-Engaged Research and Creative Activities
Collaborative and Transdisciplinary Engagement
Innovation and New Technologies for Engagement
Leadership and Engagement
Engagement in a Time of Crisis
Engagement for Diversity, Equity, Inclusion, and Justice
WHO SHOULD SUBMIT A PROPOSAL?
Individuals, teams, and transdisciplinary collaborators across the educational spectrum, including:
Undergraduate and graduate students involved in community/university engagement and/or studying the impacts of service-learning and community engagement.
Representatives of community, educational, government, and/or corporate organizations working in partnership with colleges and universities.
University and college faculty and staff involved in the study or practice of engaged scholarship, the scholarship of engagement, the implementation of engagement programs, or service-learning.
Higher education administrators, including community engagement professionals and student affairs professionals, who foster institutional support for community engagement.
Community members and other critical stakeholders who play key roles in community/university partnerships and their impacts.
PRESENTATION FORMATS
Proposals may be submitted in any of the following in-person formats:
*Symposium Presentation – 20 minutes
A symposium combines two or three individual presentations grouped around a common focus area or closely related topic. Each individual presentation in a symposium will be allotted 20 minutes, with at least 5 of those minutes dedicated to active discussion with the audience. Unless otherwise noted in the proposal, the program committee will group individual presentations into a symposium.
Interactive Workshop – 60 minutes
Workshops are designed with an intentional focus on skill and knowledge development. Presenters should plan to share information about a particular body of knowledge, evidence-based practice, engaged teaching or research techniques, assessment or research results, or methodologies. Active discussion between audience and presenter(s) should be encouraged throughout the session. Workshops will be scheduled for 60 minutes total, composed of 40 minutes of active discussion and 20 minutes of interactive questions and answers with the audience.
PechaKucha Presentation – < 7 minutes
PechaKucha is a presentation style that consists of 20 slides or images that each automatically advances after 20 seconds for a total of 6 minutes, 40 seconds. The 20x20 format allows for concise and engaging storytelling. The program committee will group 4-5 individual PechaKucha presentations into one 60-minute session. All questions will be held to the end and then any remaining time dedicated to questions and answers for all of the presenters. Proposals that are accepted in the PechaKucha format will receive additional instruction on preparing for a PechaKucha presentation prior to the conference.
Roundtables – 60 minutes
Roundtables are designed to be highly interactive sessions focused on a common theme or interest area. The presenter(s) should begin the Roundtable session with a brief presentation of the results of a research study, or a rich description of a translational, educational, service-learning, clinical, or other program of engaged scholarship or evidence-based practice. The presenter(s) should then facilitate an engaging conversation with participants to answer questions, share ideas, and discuss best practices or innovative approaches. Roundtables are scheduled for 60 minutes.
*Panels – 60 minutes
Panels are designed to exchange information about a particular body of knowledge, evidence-based practice, engaged teaching technique, assessment or research instrument, or methodology. Panels include a target of three or four panelists and feature active discussions and conversation from various perspectives about a topic. Panels will be scheduled for 60 minutes, composed of 40 minutes of active panel discussion and 20 minutes of interactive questions and answers with the audience. These proposals should identify all panelists, as well as a moderator for the panel discussion.
Posters
Posters are best suited to reporting results of research studies, assessments, and evaluations as well as the presentation of translational, educational, service-learning, clinical, or other programs of engaged scholarship or evidence-based practice. Posters presented in-person will be displayed continuously during an open viewing period. Also, to encourage networking and discussion of the displayed work, at least one author is expected to be present at the poster during the formal session.
*Special consideration will be given to those proposals that include a community member or student as a co-presenter. This special presenter could be included virtually during your on-site presentation.
VIRTUAL TRACK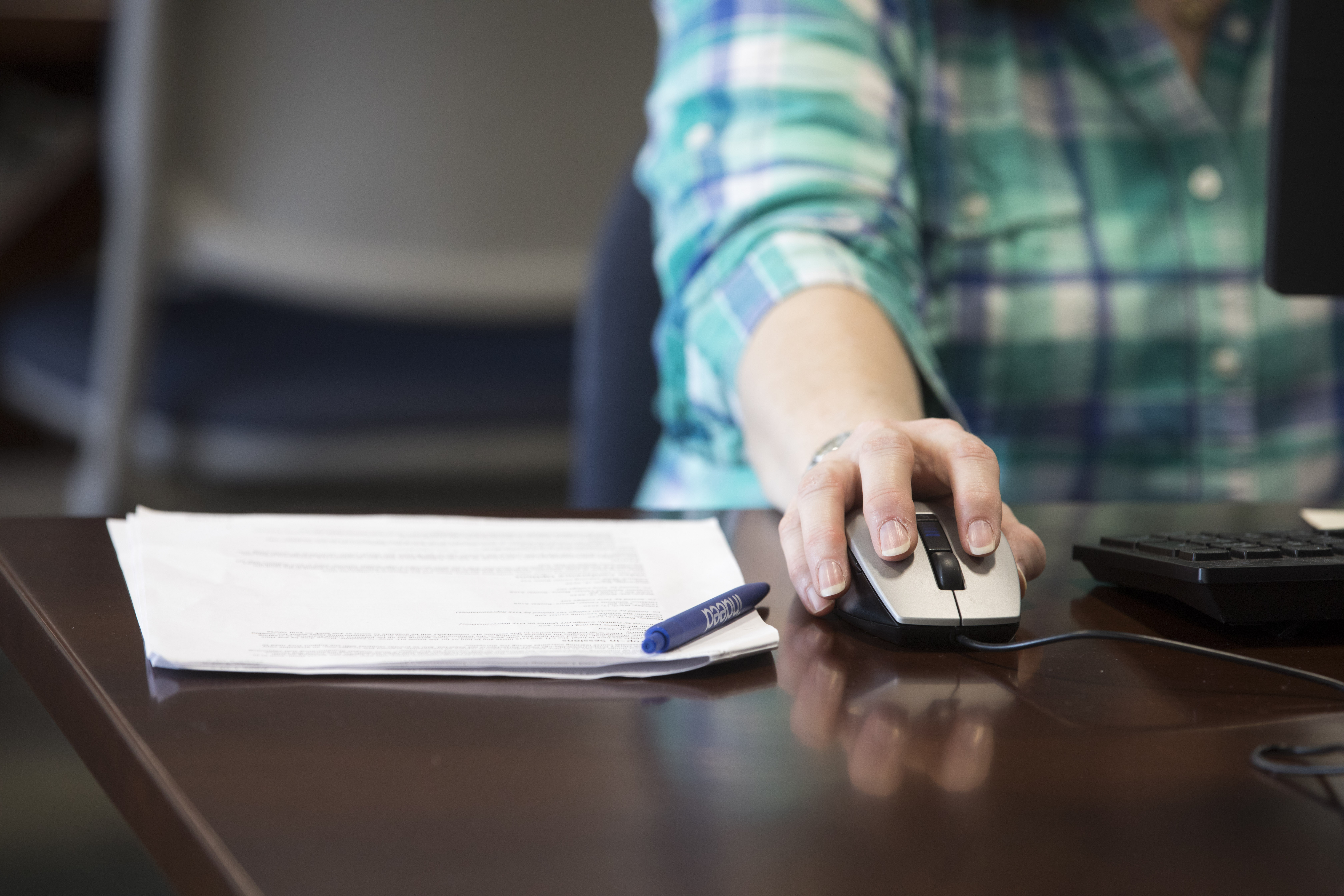 A limited virtual track of presentations will be available for an online audience. Virtual Track participants will have access to keynote and award presentations and a limited number of sessions designed for a virtual audience. Presenters will be asked to indicate in their proposal whether they intend to present in-person (100% on-site) or virtually (100% online).
The following presentation formats are available in the virtual track:
Symposium Presentation – 20 minutes
Interactive Workshop – 60 minutes
Panels – 60 minutes
PROPOSAL SUBMISSION REQUIREMENTS
Primary presenter contact information
Contact information for up to five co-presenters
Presentation title (10-word maximum)
Presentation theme(s) and focus area(s)
Presentation format (e.g., symposium, poster, workshop)
Presentation delivery (e.g., in-person, virtual,)
Abstract for conference program (50-word maximum)
Presentation description (300-word maximum) that addresses the following questions:

What are the impacts you will be discussing?
What are the methods, approaches, or the means used to identify these impacts?
Why are these impacts important?

Three to five learning objectives
Presentation technology needs
ADDITIONAL INFORMATION
All presenters of accepted proposals will be expected to register for the on-site conference unless accepted as a virtual track-only presentation.
Interactive Workshop presenters will be asked to describe the activities and/or techniques that will be used to create an engaging presentation in the proposal submission.
Preferences for presentation format may not be possible; however, the review team may consider the presentation for another type of presentation format. In these cases, the review team will contact the presenter to suggest an alternative format for consideration.
A limited number of meeting rooms will be available to support hybrid presentations. Hybrid presentations are defined as on-site presentations that include a presenter who is participating virtually. Due to the limited number of meeting rooms available to support this format, ESC reviewers will prioritize proposals that include a community partner and/or student who may be more limited in their ability to travel for consideration as a hybrid presenter. All hybrid presentations must have at least one presenter who is attending on-site.
SUBMISSION DETAILS
The submission deadline is Thursday, March 31, 2022.
Click here to submit your proposal
Once you are in the InfoReady system, click on "ESC'22 Call for Proposals" under the title menu; next click on the "Apply" button which will lead you to a login page. If you are a new user of InfoReady, you must first click on "Register" for a user account at the bottom of the page to begin the application process.
For further questions related to the proposal requirements, please contact:
Drew Pearl, Director of Community Engagement Research and Publications, University of Alabama
ESC'22 Program Co-Chair for Submissions
ESC2022@georgiacenter.uga.edu.